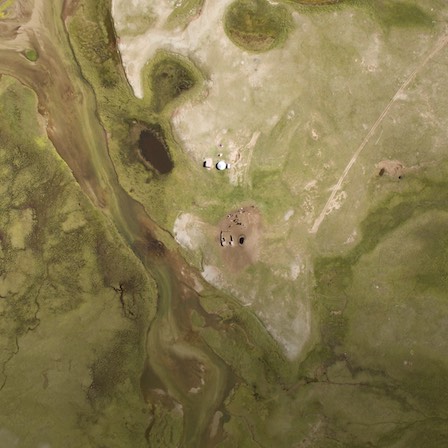 2003
Member since
Working towards these commitments
Respect, protect and strengthen the land rights of women and men living in poverty, ensuring that no one is deprived of the use and control of the land on which their well-being and human dignity depend, including through eviction, expulsion or exclusion, and with compulsory changes to tenure undertaken only in line with international law and standards on human rights.
1
Secure Tenure Rights
Respect and protect the inherent land and territorial rights of indigenous peoples, as set out in ILO Convention 169 and the UN Declaration on the Rights of Indigenous Peoples, including by recognizing that respect for indigenous knowledge and cultures contributes to sustainable and equitable development and proper management of the environment".
5
Secure territorial rights for Indigenous Peoples
Ensure transparency and accountability, through unhindered and timely public access to all information that may contribute to informed public debate and decision-making on land issues at all stages, and through decentralization to the lowest effective level, to facilitate participation, accountability and the identification of locally appropriate solutions
8
Transparent and accessible information
Mission
ALRD is the federating body of 273 NGOs, peasant and landless organizations in Bangladesh, which are involved in the struggle to establish land rights, rights to food, rights to livelihood, and the rights of minorities and indigenous peoples. It is currently the main organization in Bangladesh working exclusively on land reform issues. 
ALRD envisions a Bangladesh where upholding the rights of the citizen is the cornerstone of the State and where the State is pro-actively pursuing the promotion and strengthening of the rights of the poor and the marginalized, including the most vulnerable groups of society (landless peasants, indigenous peoples, women, religious minorities and other minority communities). ALRD further aspires for a Bangladesh that adopts secularism as key guiding principle, and where gender equity and social justice are considered as key objectives for all undertakings.
Objectives
ALRD views itself as a networking-cum-support organization whose principal roles are to sensitize and mobilize policy makers, elected representatives and opinion makers, and to create an enabling environment for favourable policy formulation. It provides an excellent entry point for engaging civil society organizations on land issues.



Constituencies
Its constituencies include landless farmers, indigenous peoples and ethnic minorities, peasants and women.