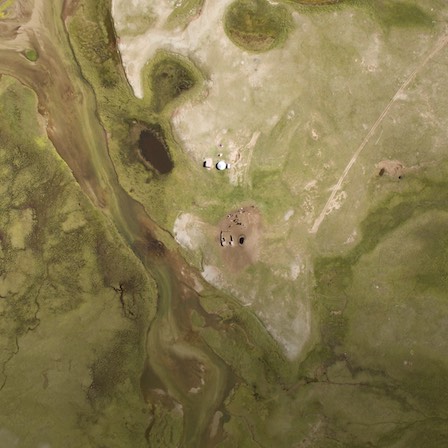 2009
Member since
Working towards these commitments
Respect, protect and strengthen the land rights of women and men living in poverty, ensuring that no one is deprived of the use and control of the land on which their well-being and human dignity depend, including through eviction, expulsion or exclusion, and with compulsory changes to tenure undertaken only in line with international law and standards on human rights.
1
Secure Tenure Rights
Ensure transparency and accountability, through unhindered and timely public access to all information that may contribute to informed public debate and decision-making on land issues at all stages, and through decentralization to the lowest effective level, to facilitate participation, accountability and the identification of locally appropriate solutions
8
Transparent and accessible information
Prevent and remedy land grabbing, respecting traditional land use rights and local livelihoods, and ensuring that all large-scale initiatives that involve the use of land, water and other natural resources comply with human rights and environmental obligations and are based on: the free, prior and informed consent of existing land users; a thorough assessment of economic, social, cultural and environmental impacts with respect to both women and men; democratic planning and independent oversight; and transparent contracts that respect labour rights, comply with social and fiscal obligations and are specific and binding on the sharing of responsibilities and benefits. Where adverse impacts on human rights and legitimate tenure rights have occurred, concerned actors should provide for, and cooperate in, impartial and competent mechanisms to provide remedy, including through land restitution and compensation.
9
Effective actions against land grabbing
Respect and protect the civil and political rights of human rights defenders working on land issues, combat the stigmatization and criminalisation of peaceful protest and land rights activism, and end impunity for human rights violations, including harassment, threats, violence and political imprisonment
10
Protected land rights defenders
Mission
CARRD's mission is to be instrumental in the transformation of the rural poor into viable, vibrant, productive, gender-sensitive and environment-conscious rural communities.
The organization hopes to become a center of excellence and innovation in rural development, social entrepreneurship, policy research and advocacy.

Objectives
CARRD's objectives include to assist in the education, organization and mobilization of the peasantry for their legitimate interests and welfare; to conduct policy studies that can provide theoretical guidance to the peasant movement; to provide assistance to farmers' groups in order to enable them to avail of appropriate rural technology; to establish collaborative linkages with private and government individuals, groups and movements; and to sustain the above-mentioned goals.

Constituencies
CARRD's constituencies include agrarian reform beneficiaries/farmers.