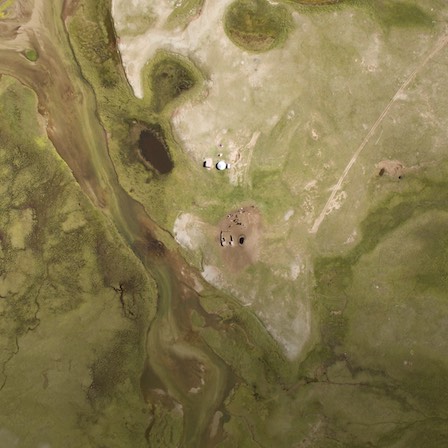 2011
Member since
Working towards these commitments
Respect, protect and strengthen the land rights of women and men living in poverty, ensuring that no one is deprived of the use and control of the land on which their well-being and human dignity depend, including through eviction, expulsion or exclusion, and with compulsory changes to tenure undertaken only in line with international law and standards on human rights.
1
Secure Tenure Rights
Recognize and protect the diverse tenure and production systems upon which people's livelihoods depend, including the communal and customary tenure systems of smallholders, indigenous peoples, pastoralists, fisher folks, and holders of overlapping, shifting and periodic rights to land and other natural resources, even when these are not recognized by law, and whilst also acknowledging that the well-being of resource-users may be affected by changes beyond the boundaries of the land to which they have tenure rights.
3
Diverse Tenure Systems
Ensure gender justice in relation to land, taking all necessary measures to pursue both de jure and de facto equality, enhancing the ability of women to defend their land rights and take equal part in decision-making, and ensuring that control over land and the benefits that are derived thereof are equal between women and men, including the right to inherit and bequeath tenure rights.
4
Equal land rights for women
Respect and protect the inherent land and territorial rights of indigenous peoples, as set out in ILO Convention 169 and the UN Declaration on the Rights of Indigenous Peoples, including by recognizing that respect for indigenous knowledge and cultures contributes to sustainable and equitable development and proper management of the environment".
5
Secure territorial rights for Indigenous Peoples
Mission
The Foundation for Ecological Security works towards the ecological restoration and conservation of land and water resources in the uplands and other eco-fragile, degraded and marginalized zones of the country. To this end, it also works to set in place the processes of coordinated human effort and governance. 
As 'ecological security' is the foundation of sustainable and equitable development, the Foundation for Ecological Security (FES) is committed to strengthening, reviving or restoring, where necessary, of the processes of ecological succession and conservation of land, forest and water resources in the country.


Objectives
Constituencies
Its constituencies include rural communities, backward classes and indigenous communities.