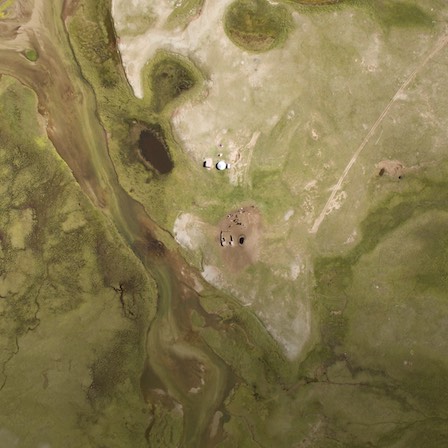 2009
Member since
Working towards these commitments
Respect, protect and strengthen the land rights of women and men living in poverty, ensuring that no one is deprived of the use and control of the land on which their well-being and human dignity depend, including through eviction, expulsion or exclusion, and with compulsory changes to tenure undertaken only in line with international law and standards on human rights.
1
Secure Tenure Rights
Ensure equitable land distribution and public investment that supports small-scale farming systems, including through redistributive agrarian reforms that counter excessive land concentration, provide for secure and equitable use and control of land, and allocate appropriate land to landless rural producers and urban residents, whilst supporting smallholders as investors and producers, such as through cooperative and partnership business models.
2
Strong Small-Scale Farming Systems
Ensure gender justice in relation to land, taking all necessary measures to pursue both de jure and de facto equality, enhancing the ability of women to defend their land rights and take equal part in decision-making, and ensuring that control over land and the benefits that are derived thereof are equal between women and men, including the right to inherit and bequeath tenure rights.
4
Equal land rights for women
Ensure transparency and accountability, through unhindered and timely public access to all information that may contribute to informed public debate and decision-making on land issues at all stages, and through decentralization to the lowest effective level, to facilitate participation, accountability and the identification of locally appropriate solutions
8
Transparent and accessible information
Mission
The organization's mission is to stimulate social change process by organizing resource poor communities through resource management, skill development and knowledge building.
JKS stimulates grassroots initiatives by promoting appropriate resource management practices focusing on natural resource management, livelihood, human health and education. Its modus operandi includes demonstration, dissemination of information and conducting research studies. The efforts are designed to build and sustain community capacity for their meaningful participation and sustainable utilization of resources. A society free from oppression and based on democratic values, mutual respect.


Objectives
JKS objectives are various and diverse. The first is to include to promote self-operated community institutions and action for suitable agriculture practices through integrated management and conservation of natural resources. The second is to promote and establish appropriate micro enterprises to supplement the income of marginalized communities in sustainable ways. The third is to appropriate field based educational and health programmes for the disadvantage section to work towards inclusive development process with gender sensitive approach. The fourth is to design and conduct relevant capacity building programmes at various levels for resource management, skill development and knowledge building. The fifth is to conduct research studies to generate, develop and document information on traditional knowledge and developmental issues through participatory methodology.

Constituencies
JKS's constituencies include grass-roots organizations, local councils and producers' associations.