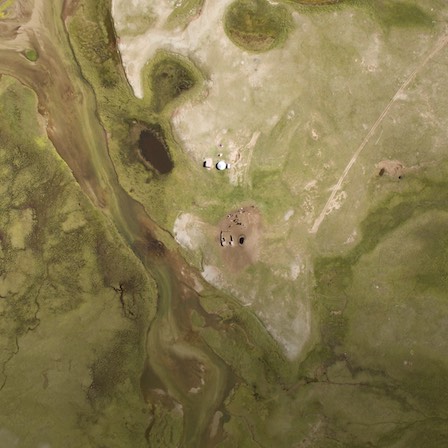 2011
Member since
Working towards these commitments
Respect, protect and strengthen the land rights of women and men living in poverty, ensuring that no one is deprived of the use and control of the land on which their well-being and human dignity depend, including through eviction, expulsion or exclusion, and with compulsory changes to tenure undertaken only in line with international law and standards on human rights.
1
Secure Tenure Rights
Ensure gender justice in relation to land, taking all necessary measures to pursue both de jure and de facto equality, enhancing the ability of women to defend their land rights and take equal part in decision-making, and ensuring that control over land and the benefits that are derived thereof are equal between women and men, including the right to inherit and bequeath tenure rights.
4
Equal land rights for women
Respect and protect the inherent land and territorial rights of indigenous peoples, as set out in ILO Convention 169 and the UN Declaration on the Rights of Indigenous Peoples, including by recognizing that respect for indigenous knowledge and cultures contributes to sustainable and equitable development and proper management of the environment".
5
Secure territorial rights for Indigenous Peoples
Prevent and remedy land grabbing, respecting traditional land use rights and local livelihoods, and ensuring that all large-scale initiatives that involve the use of land, water and other natural resources comply with human rights and environmental obligations and are based on: the free, prior and informed consent of existing land users; a thorough assessment of economic, social, cultural and environmental impacts with respect to both women and men; democratic planning and independent oversight; and transparent contracts that respect labour rights, comply with social and fiscal obligations and are specific and binding on the sharing of responsibilities and benefits. Where adverse impacts on human rights and legitimate tenure rights have occurred, concerned actors should provide for, and cooperate in, impartial and competent mechanisms to provide remedy, including through land restitution and compensation.
9
Effective actions against land grabbing
Mission
The institute's mission is to support and empower people in knowledge accumulation, policy making and in conceiving social movement strategies on agrarian reform and rural development. 
SAINS has a vision of establishing a production of knowledge cycle (idea, discourse, empirical finding, theoretical development) in social reform practices (empowerment, advocacy, movement and others) for just and welfare society using Participatory Learning and Action (PLA) as a philosophy, and approach.

Objectives
The institute's objectives include developing knowledge and praxis of poverty alleviation through agrarian reform and rural development; strengthening the capacity of actors who contribute in the poverty alleviation, agrarian reform and rural development action, including facilitating a synergy between actors in learning and action processes; producing documentation; managing and publishing intellectuals' seminal works and practitioners' experiences; awarding rewards; and aiding in the learning processes of actors who contribute in poverty alleviation, agrarian reform and rural reform.

Constituencies
Its constituencies include social movement/agrarian movement organizations, policy makers, students and academicians.