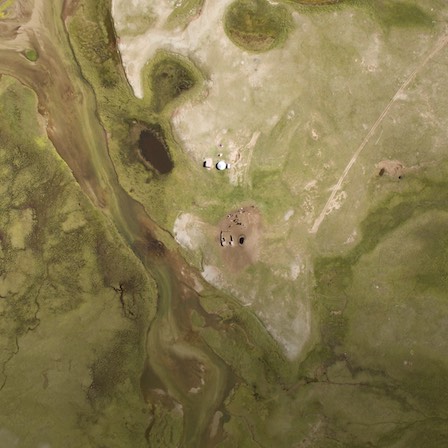 2011
Member since
Working towards these commitments
Respect, protect and strengthen the land rights of women and men living in poverty, ensuring that no one is deprived of the use and control of the land on which their well-being and human dignity depend, including through eviction, expulsion or exclusion, and with compulsory changes to tenure undertaken only in line with international law and standards on human rights.
1
Secure Tenure Rights
Ensure gender justice in relation to land, taking all necessary measures to pursue both de jure and de facto equality, enhancing the ability of women to defend their land rights and take equal part in decision-making, and ensuring that control over land and the benefits that are derived thereof are equal between women and men, including the right to inherit and bequeath tenure rights.
4
Equal land rights for women
Respect and protect the inherent land and territorial rights of indigenous peoples, as set out in ILO Convention 169 and the UN Declaration on the Rights of Indigenous Peoples, including by recognizing that respect for indigenous knowledge and cultures contributes to sustainable and equitable development and proper management of the environment".
5
Secure territorial rights for Indigenous Peoples
Mission
To work towards an integrated development i.e., economic, social and cultural, and to stimulate sense of good relationships and cooperation among the villagers, raising their economic, educational, socio-cultural and moral levels. 
The criterion for judging the success of our national level plans is the extent of balance achieved between increase in production and eradication of disparities. Development should start from the bottom instead of percolating from above. In order to achieve this, each village should be self-sufficient and capable of guarding against any external exploitation. Villages should be prepared to perish in their efforts to guard against external invasion. Each village should be locally self-governed and the Panchayat (Local Self-Government) should have full authority.

Objectives
The objectives include to strive for integrated economic, social and cultural development of the inhabitants of the region; to ensure the proper utilization of local natural resources to build an agro-industrial society; to build ideal villages in which villagers are able to achieve all-round development, based on self-reliance and on conformity with the national ethos; to inculcate amongst the villagers an attitude of mutual cooperation and understanding, and to raise their economic, social, educational, cultural and moral standard; and to undertake various activities and programmes to achieve the above objects.

Constituencies
Its constituencies include farmers, women and tribal peoples.