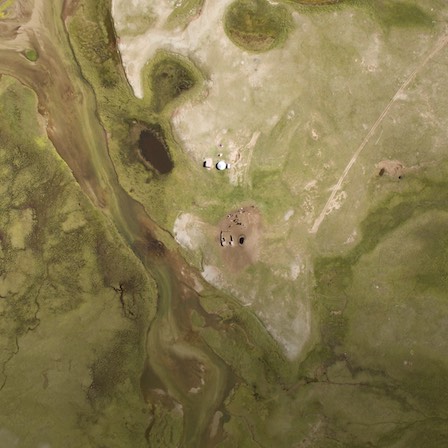 2018
Member since
Working towards these commitments
Ensure equitable land distribution and public investment that supports small-scale farming systems, including through redistributive agrarian reforms that counter excessive land concentration, provide for secure and equitable use and control of land, and allocate appropriate land to landless rural producers and urban residents, whilst supporting smallholders as investors and producers, such as through cooperative and partnership business models.
2
Strong Small-Scale Farming Systems
Ensure gender justice in relation to land, taking all necessary measures to pursue both de jure and de facto equality, enhancing the ability of women to defend their land rights and take equal part in decision-making, and ensuring that control over land and the benefits that are derived thereof are equal between women and men, including the right to inherit and bequeath tenure rights.
4
Equal land rights for women
Ensure that processes of decision-making over land are inclusive, so that policies, laws, procedures and decisions concerning land adequately reflect the rights, needs and aspirations of individuals and communities who will be affected by them. This requires the empowerment of those who otherwise would face limitations in representing their interests, particularly through support to land users' and other civil society organizations that are best able to inform, mobilize and legitimately represent marginalized land users, and their participation in multi-stakeholder platforms for policy dialogue.
7
Inclusive decision-making
Mission
The Working Group of Women for Land Ownership's mission is to promote women's land ownership and to implement awareness and action around women's inheritance rights to agriculture land.

Objectives
The main three objectives of the Group are to increase women's access and ownership of land and other productive resources by means of ensuring an effective implementation of laws for women's entitlement to land, and by enabling entitlements towards productive resources to undertake advocacy for policy initiatives — framing, change and analysis or critique — at state and national level, to thus facilitate women's land rights, including ownership of and access to land and productive resources. WGWLO also aims to mainstream the issue of women's land rights and rights of women farmers through influencing government and non-government agencies, corporate houses and mass media.
Constituencies
The Working Group for Women and Land Ownership (WGWLO) is an informal, unregistered network of 35 NGOs and CBOs in Gujarat, working on the issue of agriculture land ownership from the angle of promoting the livelihood, security, rights and empowerment of women.