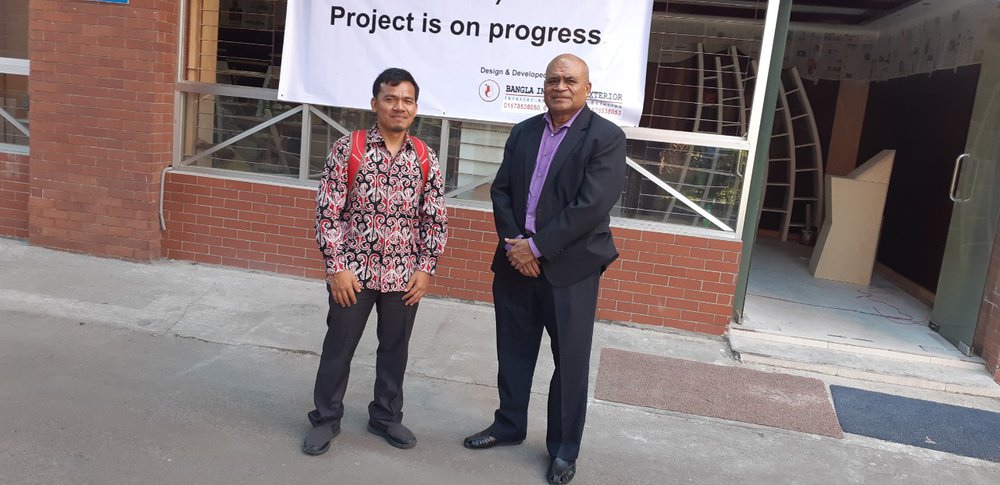 ILC Asia has signed a Memorandum of Understanding (MoU) with the Centre on Integrated Rural Development for Asia and the Pacific (CIRDAP), an intergovernmental organisation based in Dhaka, Bangladesh. The MoU was signed by CIRDAP Director General Tevita Boseiwaqa Taginavulau and ILC Asia Regional Coordinator Saurlin Siagian on June 30th, 2020.
CIRDAP was founded in 1979 and has 15 member countries from Afghanistan, Bangladesh (Host State), Fiji, India, Indonesia, Iran, Laos, Malaysia, Myanmar, Nepal, Pakistan, Philippines, Sri Lanka, Thailand and Vietnam. Operating through designated contact ministries and related institutions in member countries, CIRDAP promotes regional cooperation among members in the region. It plays a supplementary and reinforcing role in supporting and improving the effectiveness of integrated rural development programs in Asia and the Pacific.
Tevita hopes that the partnership with ILC Asia will contribute to the achievements of the two institutions' respective objectives, and become more relevant to their members and stakeholders in the region. As stated in the MoU, CIRDAP and ILC Asia have agreed to collaborate in scaling up best practices, formulating and developing programmes to support land reform processes, and promoting people-centred land governance in CIRDAP Member States.
Saurlin expressed his gratitude upon the signatory of the MoU. "Hopefully this will be a good basis for collaboration between ILC Asia and CIRDAP in the future, be that in the short term or long term," he said.
CIRDAP will be invited to the next Asia Land Forum (ALF) that will be held virtually towards the end of the year. Saurlin proposed that in the long run, their collaboration could be focused on land-related themes that could be a meeting point between CIRDAP and ILC Asia.
The MoU requires the need for connecting the strategies of the two organisations so that they can be translated into joint actions. Both ILC Asia and CIRDAP agree with engaging in regional cooperation to promote people-centred land governance through prioritising inclusivity in policy dialogues. Both parties will also determine each focal point as the custodian of the partnership for ease of communication.