With a huge turban on their head and stick across their shoulder, clad in white Kediyu (traditional clothing of Gujarati men), with a herd of goats or cattle following them, they are our Maldhari (pastoralists) men who are away from the hustle and bustle of city life. This calm and serene picture of a Maldhari is different from their everyday struggle to make ends meet. Frequently we see such images in movies, advertisements or on other media platforms. Yes, a romanticised portrayal of Maldharis where they are shown content and satisfied with everything.
This year when we celebrated World Maldhari Day (World Pastoral Day) on 26 November 2021, we took a step closer towards the year 2026 that has been endorsed by the Food and Agriculture Organization (FAO) as the International Year of Rangelands and Pastoralists. But let us also remember that when the world was hit by the pandemic, it was the land and the people close to the land who helped us survive.
The celebration took place in Botad, which was organised by the community entirely by contribution. It was attended by Maldhari leaders from religious, social and political backgrounds. They all gathered on one stage with different perspectives but with one shared goal of bringing the Maldharis into the mainstream and helping preserve their dignity and traditional culture.
From attire to nature, Maldharis are the reservoir of knowledge and cultural heritage. For generations, they have stayed close to nature and the community through their traditional livelihood that contributes to water regulation and biodiversity conservation. Gradually with urbanisation and industrialisation, they started to lose land on which their cattle used to feed. In search of grazing areas, they started moving from one place to another.
Maldhari women who earlier had control over finances and were the decision-makers slowly started to confine under four walls and lost their equal say in the family. Young children from the Maldhari community are deprived of basic rights to education, making them vulnerable to unemployment in the future. A community that had started to protect the environment long before the environmental movement began, is now deprived of its own home and traditional livelihood.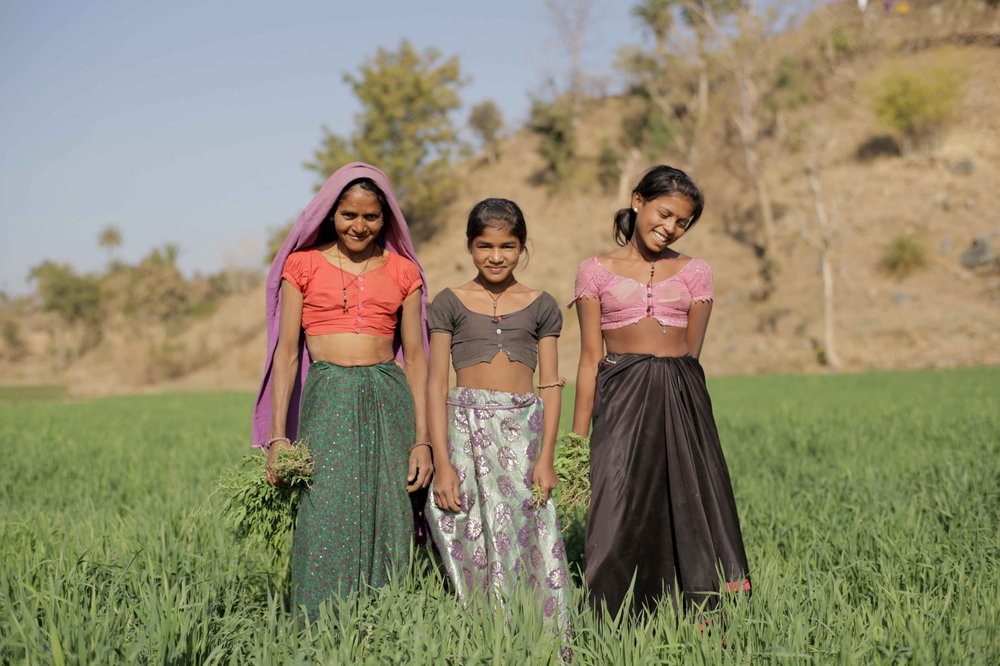 Discussions at the event revolved around reviving pastoralism economically and socially, issues they faced in livestock keeping and decreasing grazing land, and where they stand in accessing education and in political representation. Another important issue discussed was the Maldhari way of livelihood i.e. milk production and sale, which have now been monopolised by co-operatives.
Starting with social reform, the speakers reminded people about their constitution (Maldharis have an unwritten constitution passed on from one generation to another), which prohibits the pomp and show in any ritual from birth to death. They emphasised curtailing such activities where money is spent in the name of religion. For this to work, it is important that we gain access to education, but the youth should not take education as a gate pass to the global world. The speakers emphasised that how the global needs to be grounded to the local, and that Maldharis should be given due recognition for their work.
There were also discussions on the 2022 election, which stands in the corner, and how the community needs to focus on the number of representatives. As compared to their population in Gujarat the number of Members of the Legislative Assembly (MLAs) is only two. Thus it is important to improve the Maldharis' political representation, which would help to address urgent issues at the national level, e.g. the decreasing grazing lands, lack of recognition to Maldharis, their migration status, and many more.
Maldhari is not just a community, it is a way of life. So, when we talk of the inclusive world, we need to talk about this community that is romanticised in the picture but has no presence or is not discussed in any sphere. The discussion also involved securing oneself from being trapped by the forces of industrialization and urbanisation which is very rampant and evident in Gujarat and is undoubtedly grabbing the land of commons rapidly.
During the celebration, the commitment of people to their community and their history was reflected in the harmony which they showed throughout the celebration and its preparation. We hope that in the future, more people will join our movement to help attain our goal of protecting the Maldharis from losing their traditional livelihoods. Saving the grazing land will not only help the Maldharis survive, but will also help the environment in the long run, and improve access to nutritious and affordable food for those living in rural areas.
Let us come together and speak for our Maldhari brothers and sisters and let us stand for their rights.