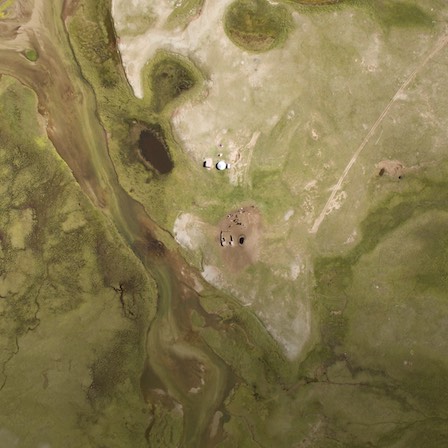 2009
Member since
Working towards these commitments
Respect, protect and strengthen the land rights of women and men living in poverty, ensuring that no one is deprived of the use and control of the land on which their well-being and human dignity depend, including through eviction, expulsion or exclusion, and with compulsory changes to tenure undertaken only in line with international law and standards on human rights.
1
Secure Tenure Rights
Ensure equitable land distribution and public investment that supports small-scale farming systems, including through redistributive agrarian reforms that counter excessive land concentration, provide for secure and equitable use and control of land, and allocate appropriate land to landless rural producers and urban residents, whilst supporting smallholders as investors and producers, such as through cooperative and partnership business models.
2
Strong Small-Scale Farming Systems
Ensure transparency and accountability, through unhindered and timely public access to all information that may contribute to informed public debate and decision-making on land issues at all stages, and through decentralization to the lowest effective level, to facilitate participation, accountability and the identification of locally appropriate solutions
8
Transparent and accessible information
Respect and protect the civil and political rights of human rights defenders working on land issues, combat the stigmatization and criminalisation of peaceful protest and land rights activism, and end impunity for human rights violations, including harassment, threats, violence and political imprisonment
10
Protected land rights defenders
Mission
ARNow! is an advocacy and campaign center for the promotion of agrarian reform and sustainable development. ARNow!´s mission is to engage the government in seriously implementing agrarian reform, by dint of waging nationally-coordinated campaigns for agrarian reform and sustainable rural development (ARRD), by putting in place policies and programs, and by bringing back ARRD as an imperative element for development and present in the national agenda. It conducts national campaigns on agrarian reform and issues related to it, and it supports local agrarian reform initiatives. Furthermore, it conducts of policy research, analysis and advocacy, carries out legislative lobbying, documentation of cases and experiences on agrarian reform issues and its implementation. Its networking and coalition building are also part of its mission.
ARNow!´s vision is to achieve peasant empowerment, agrarian and fisheries reform, rural development, sustainable agriculture, fisheries and food security, gender sensitivity and equality, and appropriate and adequate support services.

Objectives
ARNow!'s objectives are to enact pro-ARRD policies in the legislative, executive and judicial branches of government; to attain increased access and control of land and water resources by marginalized farmers and fishermen; to gain increased access to support services for productivity development; and to undertake efficient and sustainable campaign initiatives.

Constituencies
Its constituencies include people's organizations, rural women organizations, AR advocacy groups, legislature, and executive agencies involved in CARP implementation.